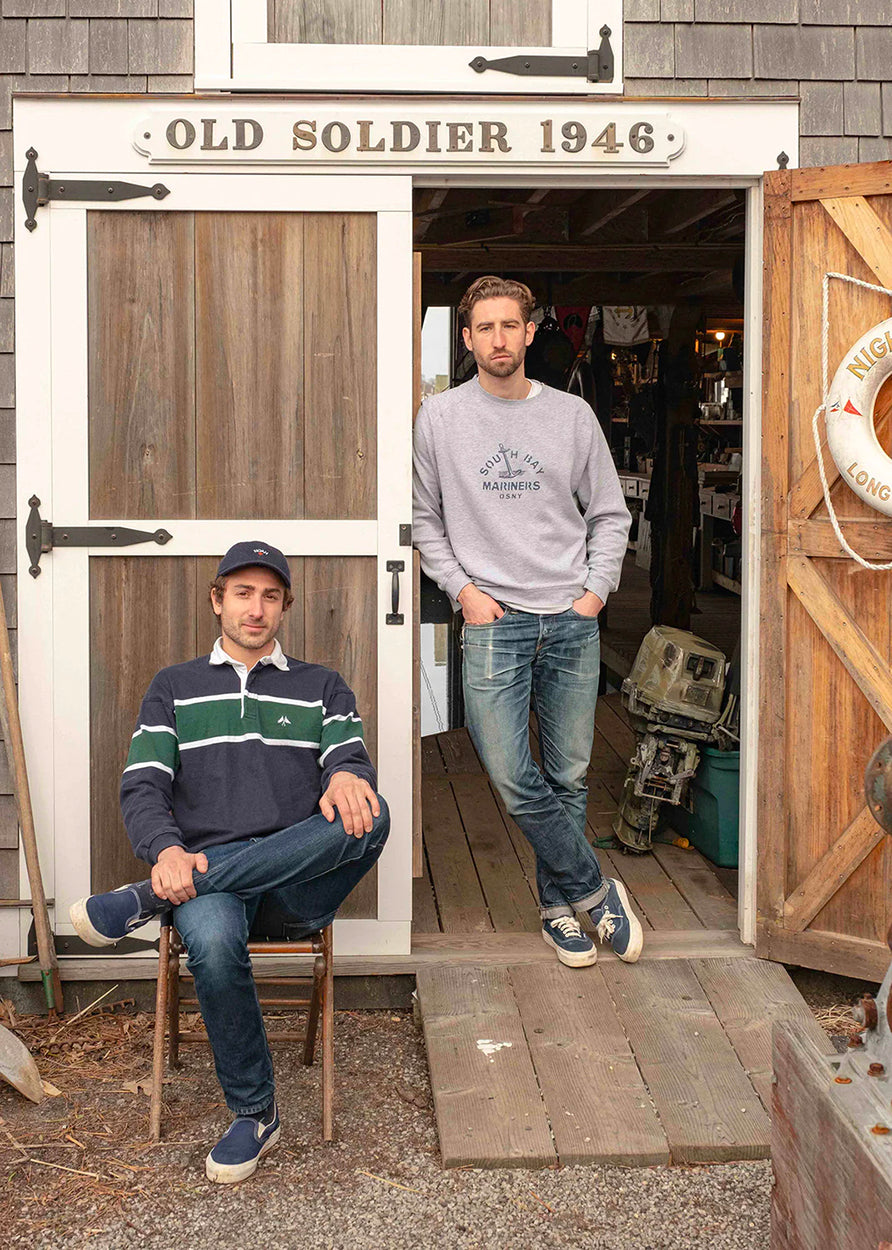 OLD SOLDIER draws from maritime and coastal history to create products with meaning. Our archive of rare catalogs, artifacts, and ephemera allows us to bring a genuine narrative and perspective to each design. Special attention is paid to ensure that each reflects the integrity and authenticity from which it was inspired.
We also source, vet, and sell select antiques and vintage that meet our requirements of quality, historical significance, and purpose. Each piece tells a story of which the new owner becomes a part.
The name OLD SOLDIER comes from my father's 'Playboat,' a model of commuter yacht built in Morris Heights, New York in 1946 by the Consolidated Shipbuilding Corporation. As she undergoes a complete restoration, OLD SOLDIER and her history have been a continuous beacon of inspiration for the brand.
OLD SOLDIER was founded in 2013 on the south shore of Long Island, New York.